Cámaras, Video Cámaras
Camara de Videoconferencia Microsoft LifeCam HD-3000 for Business, HD 720p, CMOS Sensor
Ánimo! solo quedan
9
últimas unidades!
Aprovecha la oferta antes que se agote el tiempo.
⛟ Recíbelo a domicilio entre Sep 18 – Sep 20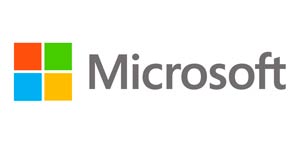 MSFT LIFECAM HD-3000 BUSINESS
Availability:
9 disponibles
Precio Online: S/166.56
9 disponibles
Factura fiscal disponible
Precio incluye IGV.
MARCA
MICROSOFT
MODELO
LIFECAM HD-3000 FOR BUSINESS
NUMERO DE PARTE
T4H-00002
DISPOSITIVO
CAMARA DE VIDEOCONFERENCIA
INTERFAZ
HI-SPEED USB
SENSOR
TIPO : CMOS
RESOLUCION DE VIDEO (FPS)
VIDEOCONFERENCIA: 720p HD (HASTA 1280 x 720 PIXELES) / 30 FPS
MICROFONO
INTEGRADO
PLATAFORMAS DE TRABAJO
WINDOWS
10 / 8.1 / 8 / 7
PARA
CONEXION PLUG AND PLAY USB
FUNCIONA CON LA MAYORÍA DE APLICACIONES DE VIDEOCONFERENCIA O SERVICIOS DE REUNIONES
CERTIFICACIÓN PARA SKYPE FOR BUSINESS
COMENTARIO
MICROFONO:
INTEGRATED OMNI DIRECTIONAL MICROPHONE
RESPUESTA DE FRECUENCIA: 200Hz – 20kHz
BASE
BASE DE CONEXIÓN UNIVERSAL DE ESCRITORIO Y CRT
BASE DE CONEXIÓN UNIVERSAL PARA PORTÁTIL Y LCD
ISO 9001 QUALIFIED MANUFACTURER
ISO 14001 QUALIFIED MANUFACTURER
CAMARA:
CAMARA: (1280 x 800 PIXELES) / FOTOS
PANTALLA ANCHA 16:9
CAMPO DE VISION 68.5°
ZOOM DIGITAL 4X
Consideraciones

Tipo de Producto : Producto Final
Tipo Operatividad : (NV) Nuevo
Foto referencial

Garantía

36 meses

Almacen(es)

Lima: 9
Provincia: 7

brands
Based on 0 reviews
Only logged in customers who have purchased this product may leave a review.